AMERICA'S PIONEER JEWISH CONGREGATIONS:
Architecture, Community & History

-----My Newest Title-----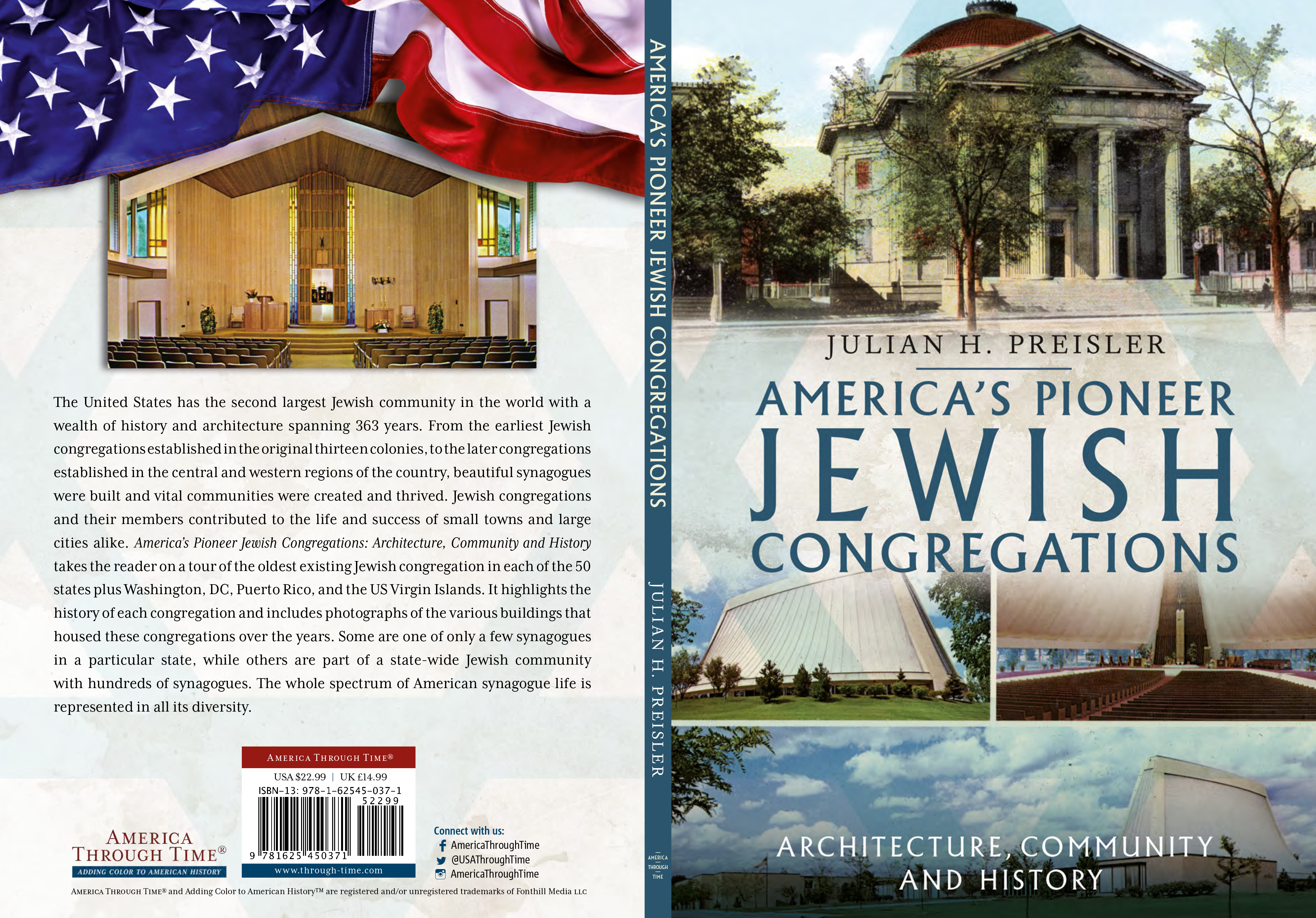 $22.99 (+$3.50 s/h)
Please contact me for 2 or more books to receive the s/h quote
Signed copies are now available for purchase with shipping beginning in late November. Pre-Order your copy now by clicking on the PayPal logo. Personal checks also accepted. Email me for mailing information if you wish to pay with a check and for a shipping quote for 2 or more book copies.
Author, researcher and professional genealogist Julian H. Preisler takes the reader on a pictorial journey through the history of the oldest existing Jewish congregation in each of the 50 US states, plus Washington, DC; Puerto Rico and the US Virgin Islands. Featuring 195 images with about 1/2 in color, this volume includes a brief history of each congregation and beautiful photographs and vintage images. Forward by noted Chicago rabbi Elliot B. Gertel. Part history book and part travel guide, the reader will experience beautiful architecture and unique history from coast to coast and beyond. A perfect book for anyone interested in America's Jewish history and synagogue architecture. For information on my other books please visit my main "Book Page"
____________________________________________
Connect With Me On: Twitter, Facebook & Google+


© 2009-2017 - Julian H. Preisler